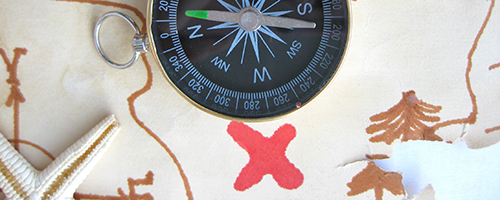 Learning Bundle
Developing a Repository of Excellence in Maternal and Child Health (MCH): Past, Present and Future Voices
This oral history, focused on interview with Dr. Donna Peterson was produced by the Harrel Center at the University of South Florida's College of Public Health and funded by the Association of Teachers of Maternal and Child Health (ATMCH) as part of their Innovative Teaching Award, lays the framework for MCH in this country.
A total of 11 videos, each under 5 minutes, outline the following topics: (1) Title V History, (2) The Importance of MCH, (3) Leadership Skills, (4) Models of Title V Service Delivery, (5) Using Data, Life Course, and the Role of MCH, (6) Changes in MCH Departments, (7) What Makes a Well-Run Health Department, (8) Coalitions, (9) Interpersonal Relationships, (10) Advocacy for Child Health, and (11) Lessons Learned.
Each video is followed by related learning opportunities from the MCH Navigator course catalog.
Start Here:
Learn More:
MCH 101. The learning opportunities included in this set are organized under six topics, all of which reflect building blocks critical to an overall orientation to the field of maternal and child health. Those who are newly entering the field of maternal and child health may find it most helpful to tap into at least one learning resource for each of the six areas.
MCH Knowledge Base/Context. Implementation Brief to address putting NPM 1 into action.
Start Here:
Learn More:
MCH Orientations. These bundles provide an orientation to MCH for different audiences defined by role or type of organization.  Select the category that best describes your position to start your learning: for new hires; for mid-level to senior staff; for local health departments; and for community, advisory groups.
Start Here:
Learn More:
Leadership Bundle. This bundle assists MCH professionals with goal development, advancement strategies, personal and professional skills, and public health ethics. Participants are given ideas, frameworks, and tools on how to become better leaders, handle conflict negotiation and apply strategies for both leading and responding to organizational change.
Management Bundle. This bundle provides courses to equip MCH professionals with the skills and knowledge to acquire and sustain management roles in public health. Topics covered include fiscal, grants and personnel management, systems thinking and how to apply the Public Health planning cycle.
Start Here:
Learn More:
MCH Conceptual Models. This bundle contains tailored learning opportunities on the leading conceptual models utilized in the field of MCH. Participants will learn the importance of Life Course and Social Determinants Frameworks, Behavior Change theories and other models with respect to the field of MCH.
Start Here:
Learn More:
Epidemiology Learning Bundle. These Training Bundles directly address MCH Leadership Competency 4K2 and offer learning opportunities related to the field of epidemiology and include trainings for those new to the topic as well as seasoned MCH professionals. Thes Bundles cover the principles and methods of epidemilogic investigation including describing the patterns of illness in populations and research designs for investigating the etiology of disease.
Evaluation Spotlight (MCH Leadership Competency 1S5: Evaluate evidence-based programs and policies)
Life Course Training List. A listing of individual trainings from the MCH Navigator course catalog, ranging from introductory to advanced.
Start Here:
Learn More:
Title V Transformation Tools. The Maternal and Child Health Bureau (MCHB) Title V Maternal and Child Health Services Block Grants to States Program has established 15 National Performance Measures (NPMs). In order to effectively address the NPMs, MCH professionals need to think about not only the evidence and strategies to make change, but also the capacity of the workforce to carry out these activities.
Diversity and Health Equity. This spotlight provides online trainings and resources for use by the Title V workforce in approaching diversity as a way to address health disparities, health equity, and removing barriers to care.
Start Here:
Learn More:
Change Management Spotlight. This spotlight provides links to selected trainings and related tools on key topics identified by the National MCH Workforce Development Center, including: (1) understanding transformation and change; (2) collaborating; (3) thinking critically and innovating across systems; (4) sustaining effort; and (5) learning as an organization and developing new leaders for new roles in a transformed system. As online trainings emerge, the MCH Navigator will update this resource with new material.
Communication Learning Bundle. This bundle familiarizes MCH professionals with concepts and practical skills for developing communication strategies. Learning opportunities include courses for written and verbal communication such as scientific, grant and translational writing along with public speaking and best practices for presenting data. This bundle also explores the use of new technologies such as text messaging and social media to communicate health messages.
Cultural Competency. Implementation Brief to address putting NPM 7 into action.
Justifying conclusions entails linking those conclusions to the evidence gathered and judging them against agreed-upon values or standards set by the stakeholders. Justify conclusions on the basis of evidence using these five elements: standards, analysis/synthesis, interpretation, judgment and recommendations. For additional details, see the CDC factsheet on Justifying Conclusions
Start Here:
Learn More:
Start Here:
Learn More:
Policy. Implementation Brief to address putting NPM 12 into action.
Policy 101 Learning Bundle.It is important for MCH leaders to possess policy skills, particularly in changing and competitive economic and political environments. MCH leaders understand the resources necessary to improve health and well-being for children, youth, families, and communities, and the need to be able to articulate those needs in the context of policy development and implementation.
MCH Policy and Advocacy: A Focused Look. MCH leaders should have a firm understanding of policy and advocacy, because they often must defend and educate on MCH resources in competitive economic and political environments. However, data from the MCH Navigator online self-assessment shows that professionals' understanding of the knowledge and skills that are necessary to incorporate policy into daily work are consistently lacking.
Start Here:
Learn More:
Self-Reflection. Implementation Brief to address putting NPM 2 into action.
Ethics. Implementation Brief to address putting NPM 3 into action.
Critical Thinking. Implementation Brief to address putting NPM 4 into action.
---
Developing a Repository of Excellence in Maternal and Child Health (MCH): Past, Present and Future Voices
August 2020