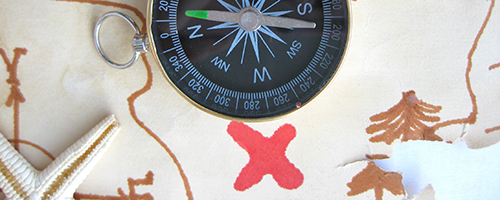 Trainings
Maternal, Child, and Adolescent Health Life Course Perspective, Practice, and Leadership Training Series
UC Berkeley's School of Public Health and its Center of Excellence in Maternal, Child, and Adolescent Health offer a self-directed, open-source training module series on the life course perspective and leadership.
The 5-module series features video interviews, course readings, case studies of organizations in practice, and more! All levels of learners are invited to take part in this resource including community members, students, clinicians, public health practitioners, and beyond.
The Maternal, Child, and Adolescent Health (MCAH) Life Course Perspective, Practice, & Leadership course is designed to provide an understanding of life course perspective, its practical applications, and related leadership opportunities. The life course perspective is a conceptual framework for understanding health trajectories of populations over time. The life course perspective posits that broad social, economic, and environmental factors not only shape health and contribute to health outcomes but are also the underlying causes of inequities in a wide range of maternal and child health outcomes. This course first provides a brief summary of the development and central components of this perspective. Building off these foundational concepts, the course then focuses on practical applications of this perspective in both healthcare settings and public health interventions. Through interviews with leaders in the MCAH field, including clinicians, researchers, and public health practitioners, this course will highlight essential leadership knowledge and skills necessary to apply a life course perspective in practice.
The course is self-directed, online, and open source, which allows participants to learn at their own speed and convenience free of charge. While the course is designed with clinical professionals and public health practitioners in mind, it is available to all learners including students and professionals in other fields.
Module topics include:
Overview Life Course Perspective
Health Equity & Social Determinants of Health
Timing of Exposures and Cumulative Impacts of Risk and Protective Factors across the Lifespan
Place Matters: The Impacts of Physical, Social, and Economic Environments
Integrating a Life Course Perspective in MCAH Practice
Speakers:
Michael Lu, MD, MS, MPH
Professor and Senior Associate Dean for Academic, Student & Faculty Affairs at
George Washington University
Former Director of the Maternal and Child Health Bureau
Paula Braveman, MD, MPH
Professor of Family and Community Medicine
Director of the Center on Social Disparities in Health
University of California, San Francisco
Kiko Malin, MSW/MPH
Director of the Family Health Services Division
Alameda County Public Health Department
Anthony Iton, MD, JD, MPH
Senior Vice President for Healthy Communities
The California Endowment
Vijaya Hogan, MPH, DrPH
Program Officer
W.K. Kellogg Foundation
Moderator:
Julianna Deardorff, PhD
Associate Professor
Director of the Center of Excellence in MCAH
UC Berkeley's School of Public Health
Contra Costa Life Course Initiative
Maternal Infant Health Outreach Worker Program
Family Voices of California
Homeless Prenatal Program
San Francisco Black Infant Health
CityMatCH Equity Institute
San Mateo Medical Center and First 5 San Mateo Nurse Family Partnership
Healthy Start in Housing
California Adolescent Health Collaborative
Best Babies Zone Southeast Portland and Castlemont, Oakland
Solano HEALS
Building Blocks Collaborative
Fresno County Preterm Birth Initiative
Healthy Start Border Alliance
Objectives
Training Series Learning Objectives (comprehensive)
By the end of the training series, participants will be able to:
Define and describe the life course perspective and its core concepts
Identify examples of how the life course perspective has been applied and implemented in practice settings across the MCAH field
Identify leadership knowledge and skills that support advancing a life course perspective in practice.
Apply life course perspective knowledge and leadership skills to individual professional development.
Introduction Module: Overview Life Course Perspective 
By the end of this module, participants will be able to:
Describe the concepts of the life course perspective
Explain the rationale behind the development of the life course perspective
Describe how the life course perspective provides a framework to address disparities in health outcomes among MCAH populations
Describe the shift from individual behavior change interventions to transforming communities and systems to reduce disparities and improve MCAH outcomes
Module 1: Health Equity & Social Determinants of Health
By the end of this module, participants will be able to:
Define the social determinants of health and health equity and how they inform a life course perspective
Distinguish between healthy equity and health disparities
Recognize historical and structural inequalities that contribute to health inequity and health disparities
Module 2: Timing of Exposures and Cumulative Impacts of Risk and Protective Factors across the Lifespan: Opportunities for Intervention

By the end of this module, participants will be able to:
Explain how differential exposure to risk and protective factors across the life course impacts MCAH outcomes
Explain how stress results in wear and tear on the body's adaptive system impacting health trajectories across the life course
Identify opportunities to intervene at early and critical periods across the life course to improve health outcomes
Module 3: Place Matters: The Impacts of Physical, Social, and Economic Environments on MCAH Outcomes
By the end of this module, participants will be able to:
Summarize how communities and local environments shape health trajectories.
Describe the impact of major social, economic, environmental, and political factors on MCAH populations and health outcomes
Describe how the role of racism & structural inequity affect factors that impact MCAH populations
Module 4: Moving Towards Health Equity – Integrating a Life Course Perspective in MCAH Practice
By the end of this module, participants will be able to:
Describe the importance of cross-sector collaboration for applying a life course perspective in practice
Identify strategies and methods for collaborating and partnering with diverse stakeholders
Describe the concepts of system level thinking and systems change
Preview
You can view a video preview of the course here: