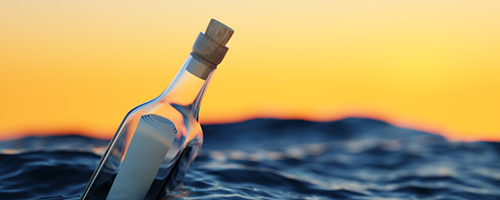 Title V Internship
Now Seeking State Applications for the 2019 Title V MCH Internship Program
Are you looking for additional support with the upcoming Title V Needs Assessment? Do you have a project that you have been trying to launch, but you haven't had the time? Is there an activity you would implement or resources you would create, if only you had extra staff to help?  If so, consider hosting a Title V MCH Internship team during Summer 2019! 
The National MCH Workforce Development Center (the "Center") will support up to eight teams of MCH students to participate in internships in state Title V programs. If your state's application is selected, a two-person student team will work to successfully complete a meaningful project of your choice.  As a state preceptor, you will receive support from Center staff to facilitate the successful initiation and completion of an agreed upon scope of work.
Identifying a Project for a Student Team: Think about your state's priorities, performance measures, and all of the evidence-based strategies you have developed for your Title V Action Plan. For summer 2019, we are encouraging states to consider a project focused on the Title V Needs Assessment. However, state Title V agencies can submit a project with any focus. Consider the following prompts to help you brainstorm a project:
Which evidence-based strategies are already started? Is help needed to move a particular strategy along?
Do you need a plan for one aspect of a strategy?
Do you need an evaluation plan or implementation plan?
Do you need a mini-needs assessment?
Do you need a review of what other states are doing?
Which evidence-based strategies are on the back burner because you don't have the resources you need to get them started?
Are there any strategies for which you need to collect background information, gather evidence from the peer-reviewed literature, or seek input from stakeholders and/or partners?
Is there a project or series of projects related to one of the National Performance Measures that need(s) to be jump-started?
Could you use a team of MCH students to help you design a survey, conduct key informant interviews, analyze results of focus groups, or develop the evidence for a strategic plan, etc.? 
IF YOU CAN ANSWER YES TO ONE OR MORE OF THE ABOVE QUESTIONS, YOU ARE READY FOR A TITLE V MCH INTERNSHIP TEAM!
Center staff are happy to work with your Title V team/staff to develop an appropriate scope of work and complete the application. If you have an idea for a project and would like to talk with someone about how to develop your ideas, please contact Cindy San Miguel at csanmig2@uic.edu.  For more information, please visit the Center website https://mchwdc.unc.edu/mch-internships/.
The application deadline is November 9th, 2018.